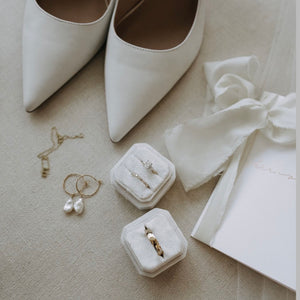 Our luxe edition velvet ring boxes have been hand crafted using only the finest velvet and suede materials. 
They are finished with a pillow top, to further add to their luxurious feel. 

All ring boxes include the gold stamped TWB monogram inside the lid.

We searched the world over to find the highest quality grade fabric used in our latest luxe edition. 
Sizing;
4.5cm x 4.5cm x 4.5cm