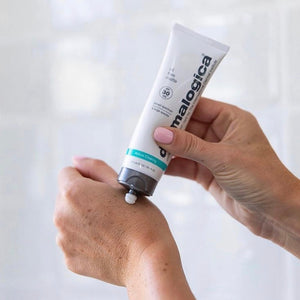 Sheer, weightless shield.
Broad Spectrum sunscreen helps prevent shine and skin ageing on oily, breakout-prone skin. Lightweight, ultra-sheer formula contains an advanced blend of Zinc Gluconate, Caffeine, Niacinamide, Biotin and Yeast Extract.
How to use; Apply evenly and liberally to face, preferably 15 minutes prior to sun exposure. Or, mix with your moisturizer or foundation, then apply. For continuous coverage, apply regularly and reapply as needed after swimming and exercise.
50ml