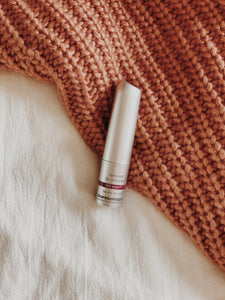 Nourishing treatment lip balm.
Moisturising daily lip treatment helps smooth and restore. Apply as needed to help infuse lips with moisture, restore delicate tissue, minimise contour lines and help prevent the signs of ageing.
How to use; Apply to lips at least two times a day for lip health maintenance, or more frequently in periods of dryness or environmental exposure.
1.75ml